Contemporary + Ballet Workshop
February 18 @ 1:00 pm - 4:00 pm
$16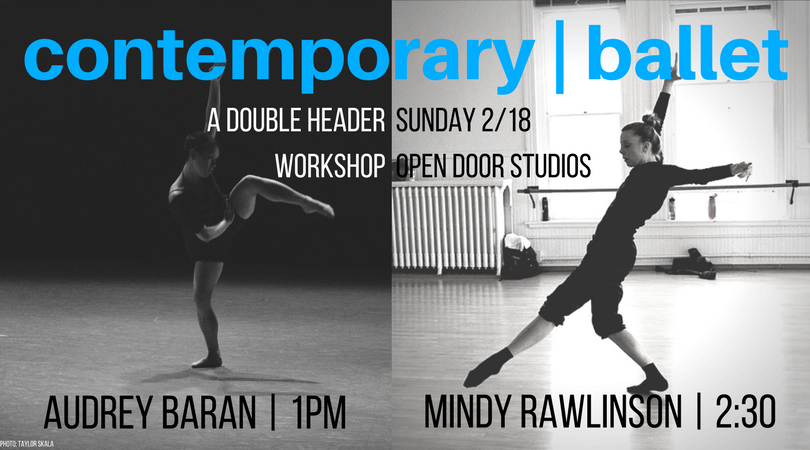 Join Audrey Baran and guest artist Mindy Rawlinson for this double header workshop!
1pm-2:30 | Contemporary Modern w/ Audrey Baran
This class meets at the intersection of innovative contemporary movement and traditional modern techniques. By fuzing somatic modalities with dynamic phrase work, we will challenge our own physicality while leaving space for experimentation and improvisation.
2:30-4pm | Contemporary Ballet w/ Mindy Rawlinson
Ballet shoes NOT REQUIRED! Socks are perfect and all levels are welcome. This class encourages movement exploration and discovery that will deviate from ballet technique with contemporary influences. The goal is to have fun, take risks, and radicalize ballet!
Cost: $16 each / $25 both
College student, professional rates, and class cards apply.