And… we're BACK! We've had our fill of lounging in the sun and brewery hopping (ok, we'll still do that). But it's time to get back to work + play in the studio and kick off Baran Dance's FIFTH season! This is sure to be a stellar year, but we need YOUR HELP to make it happen. Read on to see what's up…
AUDITIONS! BD2: APPRENCTICE COMPANY
Sunday, August 28th 2:00-4:00pm @ 
Open Door Studios
BD2, the apprentice company of Baran Dance, is comprised of young artists ages 12-18. The recipient of a Charlotte Emerging Dance Award in Choreography (2015), BD2 is a non-competetive ensemble that welcomes dancers from any school or studio. Apprentices train throughout the year under the direction of Audrey Baran & Kate Micham, as well as other company members. BD2 learns new, innovative choreography and will also begin crafting their own creative work.
The audition will include contemporary technique, repertoire, and improvisation.
Rehearsals: Sundays 2:00 – 4:00pm | September 11 – May 21
Tuition: $150/semester or $300/year | Audition fee: $10 at door
Winter Concert: December 9th | Spring Concert: May 2017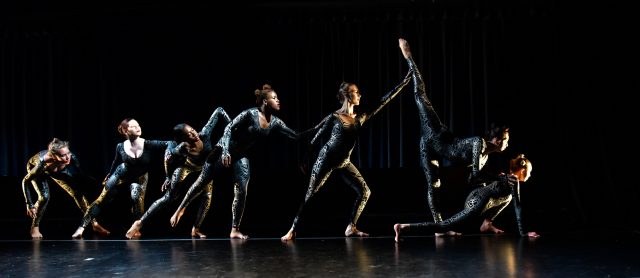 BARAN DANCE SEASON FUNDRAISER
Friday, September 2nd 8:00pm – until?
Petra's | 1919 Commonwealth Avenue
Help us kick off the 2016-2017 season in a big way! We are holding a fundraiser to provide some very important resources needed throughout the year, but actually it's just a really awesome party.
The evening features live music by Amigo, Elonzo Wesley, Sinners & Saints, plus some surprises! PAY WHAT YOU CAN at the door, & remember you'll be helping us out with:
Beyond Baran Dance: BD's outreach program
lighting, sound, and other technical needs
performance space rental
dancers' stipends
costumes, advertising, and more!
We hope to see you there, but if you can't make it to the party, you can always make a TAX DEDUCTIBLE DONATION by clicking the link below. No amount is too small (or BIG)!
Baran Dance is a grassroots, community funded company. We do not have corporate sponsors or big financiers, and we like it that way.
We MOVE to move YOU, so please chip in and help us keep moving!
THANK YOU!
YARD ART DAY:
Improvafternoon
Monday September 5th (Labor Day)
4:00-6:00pm @ 1904 Marguerite Ave.
Stop by, grab a simple instructional prompt, and move your body! No dance experience needed. All ages welcome!
MORE INFO HERE!
TRIANGLE DANCE PROJECT: Emergence
Saturday, October 1st
3:00 + 8:00pm
Durham Arts Council PSI Theater
Audrey is honored to be selected and present her solo 
Door Closed
 in this concert of amazing artists from the NC Triangle area and beyond. Take a little day trip and check it out!
MORE INFO HERE!
MARK YOUR CALENDARS!
SATURDAY, NOVEMBER 5TH
Goodyear Arts @ 516 N. Tryon St.
Collaborative showing of works-in-progress by Audrey Baran, Megan Payne, and Sarah Ingle
FRIDAY – SATURDAY, APRIL 14-15 2017
Durham Arts Council PSI Theater
Audrey's forthcoming thesis work will premiere in
T
obacco Road Dance Productions: In Concert
MAY 2017
C3 Lab @ 2525 Distribution Street
Baran Dance + BD2's Spring concert! More info coming…